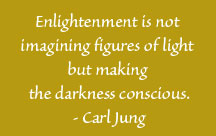 Often, the challenge that brings you to therapy may also provide an opportunity to learn more helpful ways of living. Psychotherapy can provide much needed help in healing anxiety, depression, shyness, negotiating challenging life situations or relationship or career transitions, attending to grief and loss, and creating healthier relationships. Psychotherapy can assist you in:
Navigating a current or recurrent crisis or difficulty
Developing a healthy sense of self
Deepening your understanding of yourself
Creating and strengthening healthy relationships
I provide a safe space where we begin to work together to help you overcome challenges and create a more fulfilling life. Our work is threefold:
– Exploring the Past: to understand the source of beliefs that you may have adopted about who you are and what is possible. Often these beliefs may be limiting and restrict you from experience the fullness of yourself and your relationships. There may also be dreams and talents, and parts of the soulful self that got left behind that need to be retrieved and re-awakened to help us realize our wholeness.
– Acknowledging the Present: the process of coming to terms with "what is" is a powerful approach to help us face the challenges in our lives in a realistic way, and to begin to develop approaches to either accept, heal or change our lives in ways that best serve us and our loved ones.
– Envisioning the Future: Working to identify the future that you would like to create, the practical steps for realizing that future, and the opportunity to awaken dreams and hopes long denied provides the focus and direction of the ways in which therapy can serve you. Sometimes, therapy is a soulful process in which the future reveals itself in the fullness of time, after we have had an opportunity to gather the lost parts of ourself, and let the future emerge spontaneously from our dreams and visions.
My primary orientation is in depth and Jungian-oriented therapy, somatic and mindfulness approaches. I focus on helping individuals, couples and families understand themselves on a deep level, one that is accessed through understanding the patterns that guide our lives and the choices that we make. Often these patterns are set in place by beliefs formed in childhood which, if left unexamined, may result in our feeling powerless over the direction our lives have taken.
I work with you to find the divine spark within that is the voice of the soul or what Jung called the Self. Together we learn to listen for this voice, which may come in dreams, through mindfulness practices, somatic explorations of the body's wisdom, through authentic exploration of the past and its imprints and through expressive arts. As we deepen our connection to this inner knowing, we begin to discern a more meaningful pattern that we may then call upon to guide life choices and actions.
My approach has been effective for those working to create a healthy sense of self, overcome negative thinking patterns and behaviors, create or improve healthy relationships, improve communication in marriage and families, manage anxiety, face challenging life and career transitions, as well as those suffering from depression, undergoing grief, and recovering from abuse, trauma and substance abuse or other addictions.
Session fees are $200 for 50 minutes. I no longer accept insurance directly, but will be happy to provide you with an invoice to submit to your insurer. Payment may be made via PayPal, credit card, check or cash. If paying by credit card, a service fee of 3% will be added.
Carolyn Shoshana Fershtman, JD, PhD
Clinical Psychologist, PSY 22774
621 Cherry Street, Suite 2
Santa Rosa, Sonoma County, CA, 95404
(707) 528-2441
Contact me with questions or to schedule a consultation