CAROLYN SHOSHANA FERSHTMAN, JD, PhD
When we contact our authentic self, we find a wellspring that connects us with the most meaningful aspects of life: joy, compassion, and a deep sense of peace. However, we often find ourselves plagued by feelings of self-doubt and fears about our capabilities. The negative beliefs we hold about ourselves are distortions of our true nature, that come from fear. By identifying and bringing compassion and understanding to these false beliefs, we begin to clear the way for the emergence of the deeper aspects of our true nature to arise.
Listening to the Deep Self: Quieting the Mind to Listen to the Soul
Through mindfulness-based practices that develop and enhance self-compassion, we learn to attain a calm that lies beyond the stress of daily life. If we have experienced abuse or trauma, or suffer with depression or anxiety, learning tools to quiet the mind can bring a profound sense of peace, sometimes for the first times in our lives. When we are able to get quiet, we can begin to truly listen to the deeper truths that our inner wisdom has to offer us.
Learning the Language of Our Inner Guidance
Within each of us is the voice of our deep self that has been waiting for us to listen. We have all had moments of knowing that we were in alignment with our truest nature, when we heard and heeded the voice of this inner knowing. Yet often this voice is lost amidst other competing voices of doubt and our inability to trust ourselves and what we know is possible.
The soul does not speak in the loud chatter characteristic of our negative thinking. Instead, we often must learn to quiet the mind and begin to learn the language of the true self, which can speak to us in a number of ways, through:
finding the stillness that resides within each of us at our core;
learning to trust and pay attention to our feelings;
discovering our body's wisdom;
listening to our dreams;
engaging in active imagination or journeywork;
spending time in nature or in creative expression;
beginning to actualize our future and noticing what happens.
Creating or Deepening Healthy and Fulfilling Relationships
When we are driven by our fears and anxieties, we often rely on others for our sense of self-worth, which can lead us into relationships where we feel that we are giving too much of ourselves, or we isolate to protect ourselves from hurt. When we can learn to ask for what we want, set healthy boundaries, and trust ourselves more, we can begin to create relationships that are mutually supportive and based on trust and mutual respect.
The therapeutic relationship provides a wonderful opportunity to explore feelings that arise in our interactions with others. Feelings may arise in the therapy relationship (called "transference") that we held or hold towards our parents, siblings, authority figures, partners, and others. By exploring these feelings in the safety of the therapeutic alliance, we can begin to heal from wounds and false beliefs that may have been formed when we internalized feelings from our families and other significant relationships.
Leading a More Fulfilling Life
As we deepen our connection to our true nature, we open to our creativity and expression in the world. Exploring how self-limiting beliefs and patterns may have kept us from realizing and expressing the truth of who we are in the world opens the doorway to a more meaningful life. We may find ourselves pursuing a dream that has been long denied; going back to school, turning towards a creative project, finding new work, or cultivating deeper meaning in our current work.
I offer Jungian analysis for individuals, couples and families.
My role is to serve as a facilitator for the conversation that takes place between your conscious mind and your inner Self, the source of wisdom, which holds the intricate pattern of your soul's unfolding. By exploring the past, present and future, and listening to dreams, images, the wisdom of the body and insights that emerge in the course of our work together, we become more connected to our inner guidance.
As we learn to trust ourselves, our relationship with ourself and others become more alive and empowered. We find meaning and connect with our purpose in the world.
Life transforms.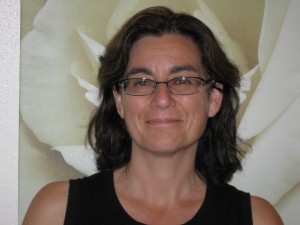 Carolyn Shoshana Fershtman, JD, PhD
Psychologist and Jungian Analyst
621 Cherry Street, Suite 2
Santa Rosa, Sonoma County, CA, 95404
 (707) 528-2441
Contact me with questions or to schedule a consultation